Ambassadors
STA Ambassadors are organisations whose values and work we admire. We share a common vision to make electronics soft and textiles smart in a responsible way. Our Ambassadors are ready to assist you with matters outside the scope of our own business.
Business documents for download.
Smart Textiles Market Map
Here you can find a diagram of the current markets for smart textiles.
Logo
Guidelines for logotypes and colours.
Lastest from our Blog
We let you know what is new in Smart Textiles and why it matters to you. The contributions are from STA staff or from our industry partners. Our goal is to provide high-quality information that you cannot find anywhere else.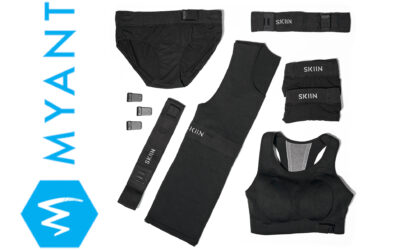 Smart Textile Alliance had the opportunity to organise a virtual sit-down with Tony Chahine, a key player from within the Smart Textile industry. He is the founder and CEO of Myant, which is based...
read more
Constitution of the Smart Textile Alliance for download.
Certificate of Incorporation
Incorporated 14 October 2020 in England under the Companies Act 2006 as a company limited by guarantee (not-for-profit).
Articles of Association
Our governing rules and procedures for Smart Textile Alliance.