Promising Opportunity
The smart textiles market today is growing across many industries. The most mature area is heated garments for workwear and outdoor and it's also the fastest growing market for e-textiles, specifically in the US.
Another growing area is applications for motion and posture capturing, which are used in the film industry, in virtual reality, in health and in sport. Some companies within these domains started out with camera recognition in a studio or lab environment and have since adopted smart textiles to create more accurate, lighter, and cheaper solutions.
Expensive laboratory equipment to monitor muscle activity can be substituted with wearable solutions. The benefit of smart textiles is that you can now take your instruments from the lab to the training field.
Google Jacquard is an example of ambient connectivity where you utilize smart garments as a way of interfacing or expressing your personality.
Smart textiles offer many opportunities already. However, every rose has its thorn. Having worked in the industry for 20+ years, we can see that a lack of standards is slowing the industry. It's difficult to build scalable solutions due to the lack of "interconnecting" components.
Everyone is facing similar bottlenecks and product development issues, and this leads to high production costs. We also see a scattered supply chain that is leading to high levels of failure and frustration when developing products.
The bottom line is that we have an emerging technology that is struggling without a coherent ecosystem.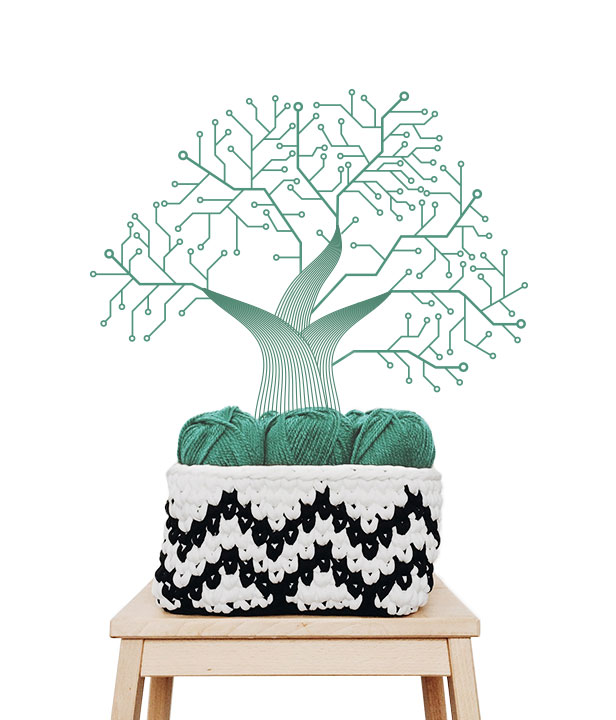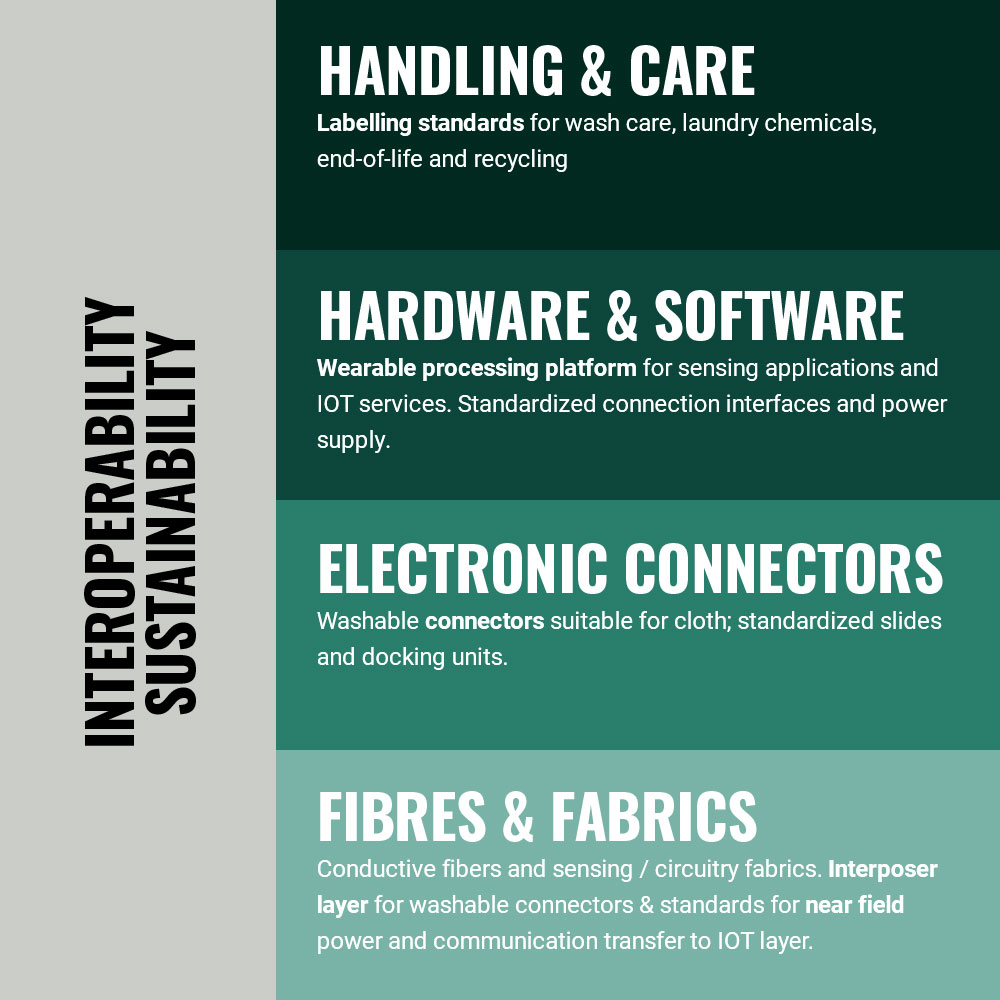 The Smart Textile Stack is a framework to group components that are important to standardize.
Layer 1:

 Fibres (yarns) and Fabrics, including breathable films, non-wovens and other soft and flexible materials that form the circuits. A standard for a rigid connection point will enable common interconnection to flexible or fibre-based substrates.

Layer 2:

 Electronic connectors suitable for cloth. No existing connectors fit to textiles and there is a need for a connector that can attach to textiles, with a similar form factor as the fasteners we know from trousers, bras, jackets etc.

Layer 3:

A processing and communication platform that can execute software and make the data available to cloud services.

Layer 4:

Handling and care of the garment. There are currently no labelling standards for washing smart textiles and no systems available for recycling these types of garments.
With this layered approach and a full implementation of supportive industry standards, developers of smart textiles should only care about sensor development, software applications and design of the smart textile product.
How Other Industries Have Dealt with Standards
Many industries, including Electronics and Textiles, faced similar challenges, but have successfully overcome them through the formation of a neutral standards body and certification program.
Standards organizations shifted the needle on these industries, enabling businesses to be innovative and gain a bigger market share; it gave consumers the confidence they needed to buy these products and it resulted in the strong and healthy growth of these industries.
This is exactly what is needed for smart textiles companies to grow. That's why we founded Smart Textile Alliance. Our vision is to make electronics soft and textiles smart to accelerate the cross-industry growth (Christian Dalsgaard, CEO).