Smart Textiles is a disruptive technology paving the way for innovative applications in various sectors such as sport and health. However, the lack of standards and plug and play components is slowing down the industry.
STA is not alone on its journey. Supported by a range of respected Ambassadors, STA is looking to enrich the technology experience of end-users and support Smart Textile developers.
Make Electronics Soft and Textiles Smart
Smart textiles has a promising future across a variety of applications. Over the years, solutions and components developed have not been 'interoperable' leading to frustration and high costs during product development and manufacturing. Smart Textile Alliance is aimed at solving these issues.
We are smart textile specialists, seeking to align the industry and mature the supply chain for the emerging technology. We know and understand the business, its potential and the challenges.
The growth of smart textiles is held back by a lack of plug-and-play solutions. We believe we can foster new sustainable products and lead the smart textile industry to its full potential.
We support companies that are exploring new opportunities within smart textiles and together create industry standards based on the demands from consumers and smart textiles developers.
Ambassadors
STA Ambassadors are organisations whose values and work we admire. We share a common vision to make electronics soft and textiles smart in a responsible way. Our Ambassadors are ready to assist you with matters outside the scope of our own business.
STA Suppliers Directory represents a list of companies with a proven track record of supplying high quality Smart Textile products. Components from these suppliers all fit within the Smart Textile Stack™. "I am very excited to see a list of Smart Textile suppliers with a scalable focus accessible in one place."
Alexander Krause, Former Head of ITK Engineering's Smart Textile Competence Center
Lastest from our Blog
We let you know what is new in Smart Textiles and why it matters to you. The contributions are from STA staff or from our industry partners. Our goal is to provide high-quality information that you cannot find anywhere else.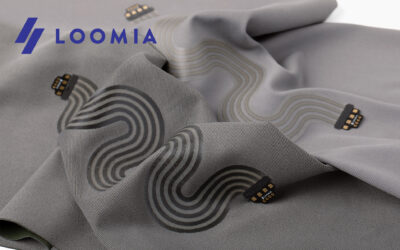 Loomia is fast-tracking smart textiles development by creating a platform of soft circuit technology, known as the Loomia Electronic Layer (LEL). Started in New York by Madison Maxey, Founder and...
read more