Nanoleq, a company based in Switzerland, is a provider of bio-signal monitoring solutions and components for smarter textiles. They help customers with e-textiles components and manufacturing capability to create market-ready products for improvement of health and to manage personal safety.
bodyGuard Components
bodyGuard is a set of components and solutions for smart textiles, characterized by what they claim is excellent electrical properties, durability, ease of textile integration, and superior user comfort. The components can withstand 100 wash cycles, resists damage from sweat, and are designed to be compatible with several textile manufacturing techniques.

ElectroSkin – ElectroSkin is bodyGuard's line of dry electrodes for smart textiles. ElectroSkin is dry electrode for companies developing MedTech, workwear, safety or sports products. ElectroSkin electrodes are built with a biocompatible silicone surface with skin-electrode impedance that enables high signal quality and electrostimulation feeling in dry-state.
Applications are: ECG, EMG, EMS, NMES, EEG, EIT
Read more and get a starter kit here.

PhantomTape X – PhantomTape is a thermal bonding tape with a stretchable conductor inside. It is thin, washable, and corrosion-resistant thus surviving sweat and rain exposure. It is ready to be laminated and connected to various garments without electronics expertise and without the need for crimping or soldering.
Read more and order a kit here

PhantomLink Connectors – a textile based interconnection methodology to connect textile electrodes to sensors, buttons, LEDs, or other hardware via a heat pressed tape.
Read more and request a quote here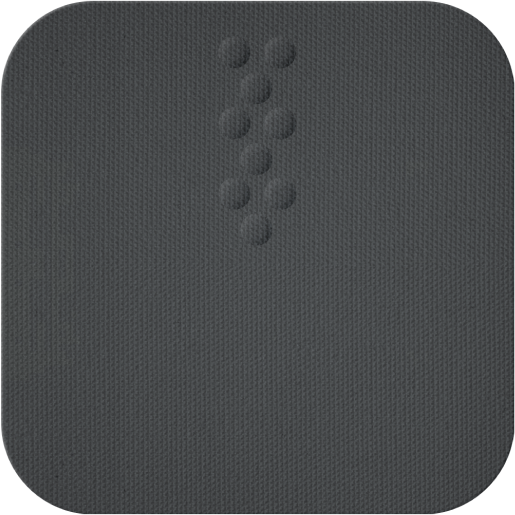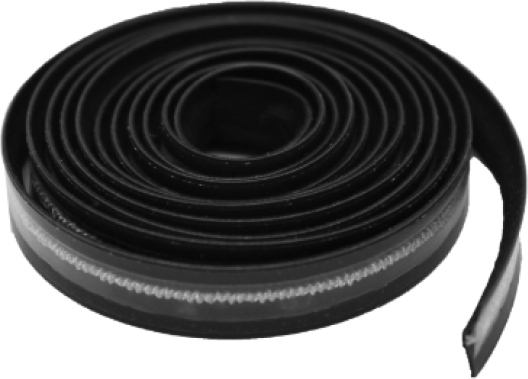 bodyGuard Solutions
Various end-to-end solutions are available for integration and test.
Heart Rate Bundle: The Heart Rate (HR) Bundle is bodyGuard's full set of components for ECG heart rate monitoring, with smart textiles. Built with ElectroSkin Gecko with a sticky effect, the HR Bundle is a technology that provides HR monitoring in dry conditions, without using overly tight garments.

Four Vital Monitoring Bundle: Measuring a four vital signs with reliable accuracy is important. The Nanoleq solution combines a comfortable garment equipped with bodyGuard components, with scientifically backed breathing techniques accessed via an exclusive and secure app. With the Four Vital Monitoring Bundle, users can monitor and influence their heart rate (HR), breathing rate (BR), mental stress (HRV, BR), and skin temperature (T) via state-of-the-art sensors considered gold standard techniques: ECG (HR, HRV), RIP (BR), Infrared (T).
All of Nanoleq technologies can be applied via thermo-bonding, a widely used technique in the textile industry. This make it easy for customers to start prototyping immediately with an off-the shelf iron. For better results and more efficiency, they recommend the use of a thermopress.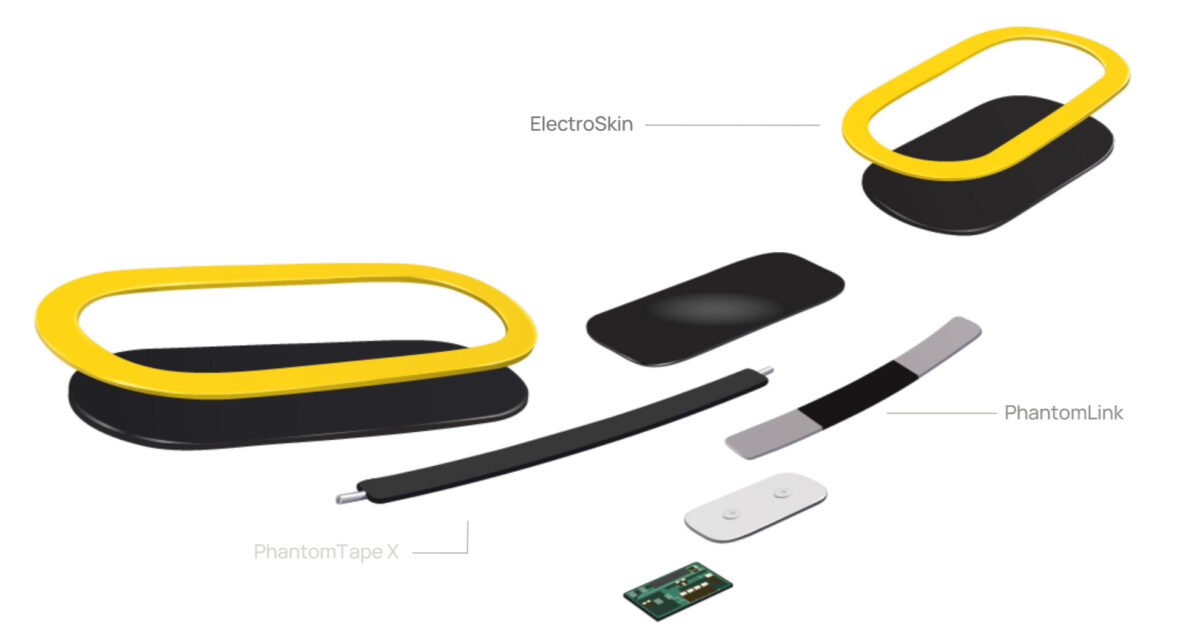 Services
Nanoleq works together with customers from very different industries: Textile, Digital Healthcare, Athlete Management Systems, and MedTech. Regardless of the industry, Nanoleq offers customized support, and their expertise and services cover different topics throughout their customers' lifecycle.
Nanoleq is able to support clients from early-stage ideation & prototyping though development phases and the inclusion of textile manufacturing partners. Nanoleq components are made at their in-house production line in Switzerland.
Case Study
Nanoleq is behind the wearable product Oxa giving live biofeedback for stress relief and better sleep. The way we breathe affects our mind, body, and how we feel. Humans can control the breathing, and this influence other vital signs too. Respiratory inductance plethysmography for breath monitoring, electrocardiography for heart monitoring and infrared sensing of skin temperature is collected in a small electronic of a coin size.
Proprietary algorithms ensure high data accuracy and real time processing of sensing data that is presented on the Oxa Life App which is an educational and exercise tool crafted by experts and equip the user with opportunities to control the breathing. This can reduce stress and help boosting energy.
Why Nanoleq
We have asked Nanoleq why companies should consider their products and services. "The products are designed to provide quality, comfort, and durability. But more importantly, they make it possible to connect with your body and understand your own health. Nanoleqs enables customers to build products that support their end-users in a reliable and durable way. Please join us at Nanoleq and let's create a future together, a future where people are empowered with the right tools to take control of their own health, a healthier future." says Nanoleq Product Manager-Byron Llerena, Ph.D.
More Information
Based in Zurich, Switzerland, expertise in e-textile health tracking components.
Product certification:
Cytotoxicity: ISO 10993-5:2009
Skin sensitization: ISO 10993-10:2021
Skin irritation: ISO 10993-23:2021
Website: https://www.nanoleq.com/
You can find out more about their brands Oxa and bodyGuard
Contact: Byron Llerena Z., Head of B2B Sales, info@nanoleq.com