Tytex is an expert in developing and manufacturing post operative garments and textiles for body and limbs. Tytex helps global customers conceptualise, develop, manufacture and market customised medical compression, support and fixation textile and garment solutions.
A Unique Partner for Companies Wanting to Create Distinctive Wearable Electronic Solutions
In the smart textile field, Tytex is a partner for customers seeking a professional support to develop and market solutions, where integration and close human and electronic interface is needed.

Well-established Range of Products Proving Solid Medical Garment and Textile Capabilities
Tytex owns a wide and well-established range of textile and garments solutions for wound care, protective care and hip protection which are ideal for integration of microelectronics and intelligent features. Thus, Tytex is highly experienced in the medical space and working with medical textiles. With Tytex, customers experience a partner that is capable of giving qualified input from dedicated professionals with indepth understading of the human body, as well as how to develop and manufacture high end medical garment and textile solutions which integrate perfectly with any wearable product.
With Tytex, partners will have access to a committed development team that have more than 50 years' experience with in taking high end medical products from the early stage of idea generation all the way to manufacturing and marketing in full scale. Tytex is also able to manage the entire supply chain or just prepare the product for the electronics integration and final product assembly.
The Perfect fit is Essential


Many smart textile solutions require a perfect textile fit as well as as an attractive overall design. With the strong R&D, product development and design capabilities available, as well as the large scale European manufacturing capacity of Tytex, partners are able to develop advanced electronics functionality in sport or health products. Tytex takes care of the practicalities of product comfort and fit on the human body. Partners also have the opportunity to utilize the advanced and large-scale modern textile manufacturing capabilities, ensuring optimal integration between device and textile, optimal user comfort as well as scalability and high end solutions at competitive price points.
Use Case
Danish PRECURE (www.precure.dk), a device manufacturer, has developed a product to document repetitive manual work and the physical effects on the elbow. One of the key issues is to secure a firm point of measurement that would not alter when moving the arm. Tytex contributed with its extensive knowledge about raw materials (yarn/fabric, including conductive yarns) and knitting technology to fulfil the goal to make a lightweight comfortable sleeve where the conductive skin electrodes laminated to the fabric ensure the right fit and stretch and support accuracy in the measurement of muscle activity.
Why Tytex?
All products in the smart textile space are typically highly specialised designs devised by ambitious customers with intricate design and feature prerequisites. With Tytex, partners are offered not only more than 50 years of knowhow of garment development, they are also offered a range of support activities such as MDR process counselling, market research intelligence, advanced prototype development and sampling.
On www.customisedbytytex.com, you can gain a insight into Tytex products and their ways of working with their clients.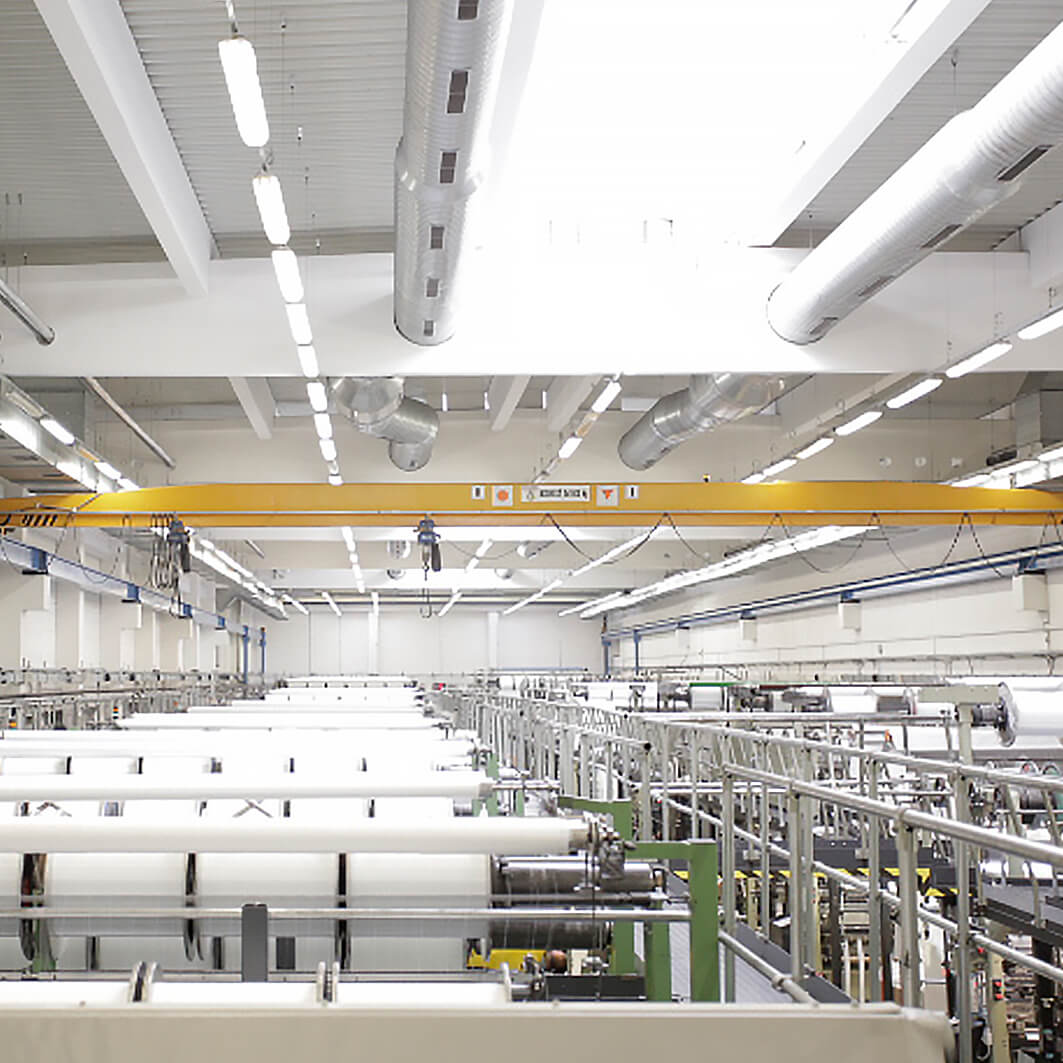 We have asked International Key Account Manager at Tytex, Finn Andreasen, what he believes is a successful starting point with Tytex, if you are Smart Textile Developer: "First of all we appreciate if the electronics and measurement principles are well understood", but he also said that "we like to be engaged in the very early stages of product development. We think Tytex has a lot of expertise that can contribute to a better product and a smoother development process".
Tytex is used to working with a multitude of clients. Because of this, Tytex always respects discretion and the need to keep the clients' development and product design highly confidential.
More About Tytex
Based in Ikast, Denmark and a large manufacturing site in Slovakia
Experts in medical textiles and post-op garments for more than 50 years
Multi-site certificate in accordance with quality management system ISO 9001, and for medical and technical textiles ISO 13485 and ISO 14001
Tytex holds the Oeko-Tex Standard 100 certificate showing that all products are free from harmful substances.
Tytex can assist with MDR process counselling if required
Products manufactured for and delivered to the American market will comply with FDA requirements. The same apply for Food and Drug Administraton, CFDA, in China. Please see full list of Registrations and Certificates here
Tytex provides a high standard consultancy for medical garments.
Read more about Tytex on home page www.customisedbytytex.com or the companies LinkedIn profile