Loomia is fast-tracking smart textiles development by creating a platform of soft circuit technology, known as the Loomia Electronic Layer (LEL). Started in New York by Madison Maxey, Founder and CEO, in 2014, Loomia has become a leader in the e-textile industry by building modular e-textile components while deeply understanding the pain points of smart textile development and production.
Building Blocks for Smart Textiles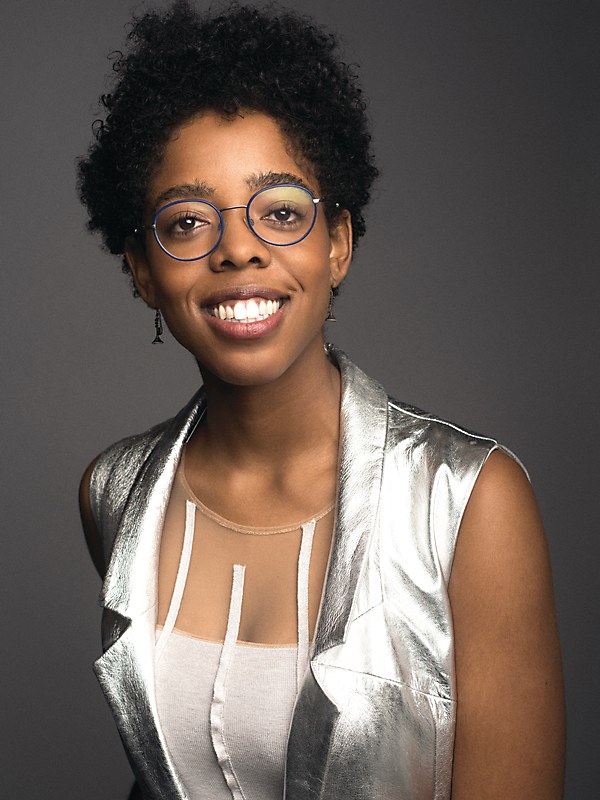 Loomia Electronic Layer (LEL) is a soft flexible circuit layer that can be easily designed for heating, lighting, pressure sensing and more. These layers can be integrated with textiles using sewing techniques, laminating and peel and stick pressure sensitive adhesives. This makes it easy for anyone to work with these drapable, washable soft circuit components to make their product ideas come to life.
Demo-kits and samples are available to buy and test these solutions but for customised product developments Loomia Lab offers a 12-week program where the proprietary LEL technologies can be combined (e.g., Heating and lighting combined into a single e-textile layer), fine-tuned, and redesigned to suit the needs of the clients. This program includes research, prototyping, and fabrication of solutions that has served companies such as Covestro, Festo and Analog Devices.
On larger projects, there could be multiple cycles of the 12-week program to get the final product ready for manufacturing. The high level of customisation and scalability offered by Loomia can also help reduce design, scalability, and production limitations.
The best time to approach Loomia would be at the start of the project when you have an idea of what you want to develop. Madison points out that when companies have tried to build their own solutions using off the shelf components and have failed, this is a good time to engage with them as they are looking for a better solution and they can really see the value that LEL can bring to their product.
Product and Services
There are a range of patented solutions offered by the LEL platform which can be used individually or combined as needed to achieve your desired product.
Loomia solutions can be used across various industries including automotive, soft robotics, consumer electronics, health and wellness, indoor and outdoor garments, protective gear etc.
Their modular plug-n-play approach makes it convenient for customers to combine both smart textile components and traditional electronics components together in one product, achieving the best of both worlds.
Their solutions include:
Resistive heater – heated fabrics
Single pressure sensor or pressure matrix
Interconnecting / cabling that can terminate in a range of connector options – low resistance and efficient conductive tracks.
Robust connectors that connect to USB, JST or pogo pins
On/off capacitive and pressure-based switching
Antenna coils for charging or sensing – enabling unique interfaces and products
Lighting using off-the-shelf LEDs – 40 lumens light enabling high visibility.
To experiment and test the LEL soft circuits, demo kits are available at Industries, Unique & fun DIY electronics and kits
LOOMIA Prototyping Packs & Parts – Quick-Start Pack: ID 4825 : $189.00
Loomia online shop offers a range of prototyping components and samples to try out. The price can range between $25 – 750 www.loomia.com/shop.
Case Study
Covestro, a global leading manufacturer of advanced polymers, approached Loomia to develop a demonstrator for a roll up sunroof shade for electric vehicles with new capabilities Covestro were keen to use this unused interior head space to provide more value and explored the possibilities of using this surface for heating EVs (as an alternative to using heat pumps) as well as for ambient lighting.
The challenge in integrating electronics into roll-up sunroof for cars is that it needs to be very thin, flexible, and extremely robust to withstand the repeated rolling and unrolling of the shade, while meeting all other standards of traditional shades such as protection from sun, UV rays and heat, being heat and flame resistant and incorporated using lamination process.
Loomia was able to meet this challenge and created a LEL combining their heating and lighting systems into a single layer of thin fabric that can be laminated to the Covestro light blocking sunroof films. The challenge was to build the mechanics that can be robust enough to withstand the repeated movement of the sunshade roof. Loomia succeeded in delivering a customised solution that can be combined with standard lamination process to Covestra films, while meeting the industry requirements. Together they were able to convert a dead space in the car interiors into a functional one and this was only possible because of characteristics and qualities that e-textiles can provides.
Why Loomia
The Loomia Electronic Layer is more flexible and stretchable than flexible PCB. They have designed the solutions to achieve 40% better conductivity than printed circuits on TPU and assures consistent resistance and no cracks along the tracks. These modular components are available in both small and large quantities with manufacturing capabilities of 20,000 units per week. The LEL enables a range of possibilities from prototyping to production. Their customisable solutions give clients the flexibility needed while developing a new product and reduces the speed to market.
"Our mission at Loomia is to make impossible products possible with soft and flexible electronics. We aim to serve engineers and designers making next-generation products, so we are always very excited to meet new product developers who could benefit from electronic textiles. Please let us know how we can help make your product a success" said Founder and CEO, Madison Maxey.
Certification
Loomia manufacturers are:
ISO 9001, ISO 13485, ISO 14001 certified
ROHS compliant materials are used
Some of their components are FCC and/or CE certified. See data sheet for more details.
Data Sheets can be found for all their products at www.loomia.com/resources
More Info
Website: https://www.loomia.com/
Contact details: Madison Maxey maddy@loomia.com