Trusted Smart Textile Suppliers
The STA Suppliers Directory represents a list of companies with a proven track record of supplying high quality Smart Textile products. Components from these players all fit within the Smart Textile Stack™. We would recommend those who are looking to build Smart Textile products to consult our Suppliers Directory when considering where to source different technologies.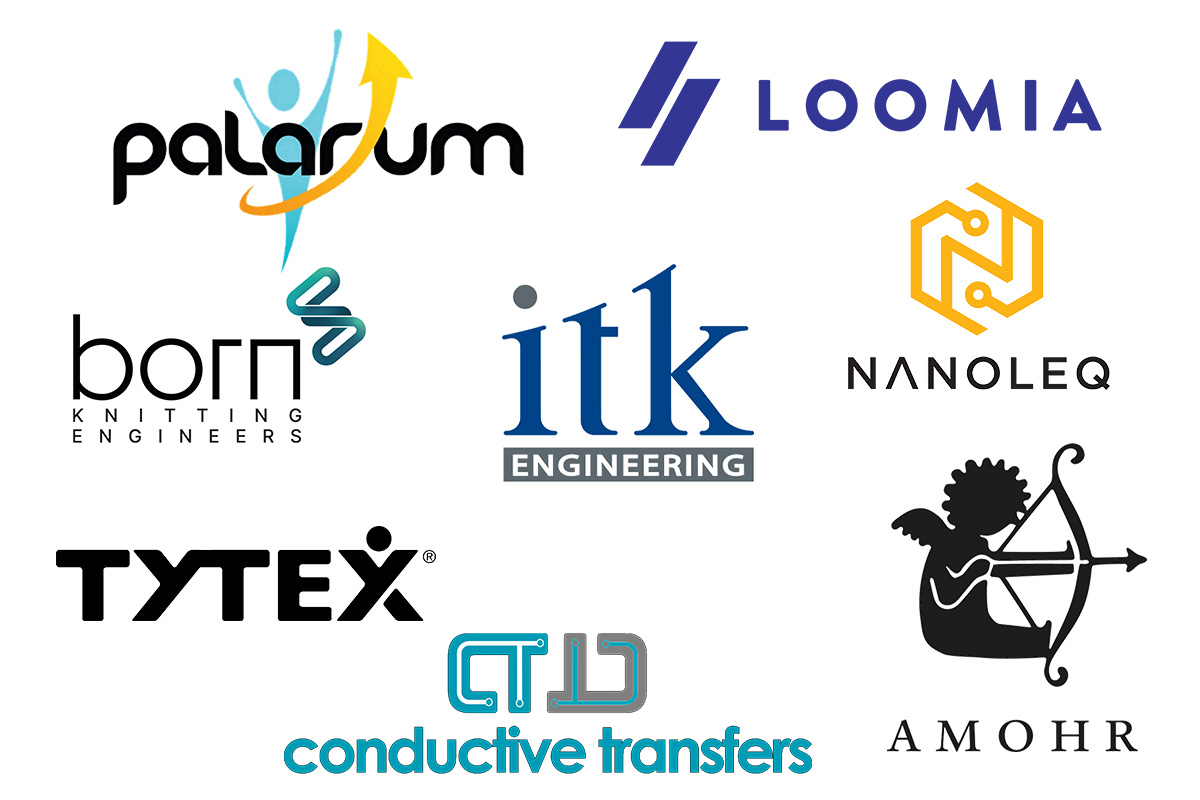 The Smart Textile Stack
Scroll through the Stack and Directory on the right to find trusted suppliers of Smart Textile products and solutions for your project.
Explore market ready components or products.
Loomia's journey began in 2014 as 'The Crated,' a design and technology studio in the US. Collaborating with visionary clients, it became evident that the potential of next-gen products, particularly wearables, was constrained by the limitations of available solutions to merge electronics and soft goods together.
Driven by the desire to overcome this challenge, Loomia embarked on a mission to craft a soft, flexible circuit designed to integrate easily with textiles and to be used in a range of industries.

The Loomia Electronic Layer (LEL) circuit represents the culmination of their efforts. This patented technology surpasses Flex PCBs in terms of flexibility, offering enhanced drapability and up to a remarkable 50% increase in stretchability, especially ideal for serpentine designs.
If you're seeking to accelerate the development of advanced heating, lighting, sensing solutions, or power solutions for the automotive industry, outdoor products, or medical/wellness products, this is the path to explore.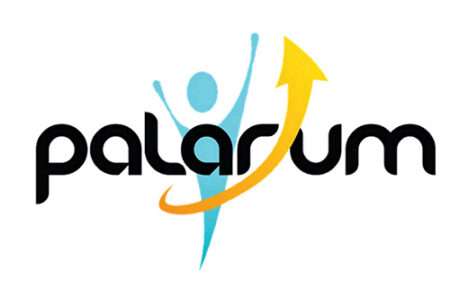 Palarum is an American medtech company that specialises in fall prevention technology.
Their innovative Patient is Up (PUP) Smart Sock alerts hospital staff when at-risk patients stand up when they shouldn't without assisting nurses being close by.
The PUP socks have integrated sensing threads that alert the nursing station when a fall risk patient starts to walk, reducing the number of falls of patients in hospitals. Palarum provides system hardware and software to support the infrastructure of this technology.

The Palarum PUP sock has been trialled at various institutions in the USA. So far it has been trialled on 3,179 patients for more than 10,000 patient days and has led to a 73% reduction in patient falls. No other solution offers the same kind of precision in detecting falls whilst causing very few false alarms.
Smart Textile Alliance is helping Palarum to bring their technology to the British healthcare system.
Smart Textile specialists dedicated to monitoring vital signs.
Nanoleq believes that in the coming years, the monitoring of our vital signs will become increasingly important. Better knowledge of the human body and mind will help us on our path to leading a healthier and more balanced life. Continuous monitoring for patients will pave the way for predictive diagnostics and individualized medicine to improve people's health and happiness.

Nanoleq's mission is to provide everyone with the means to live a life centered on higher wellbeing and improved health by listening to our bodies through monitoring technology integrated into our everyday clothing.
Find your system integrator.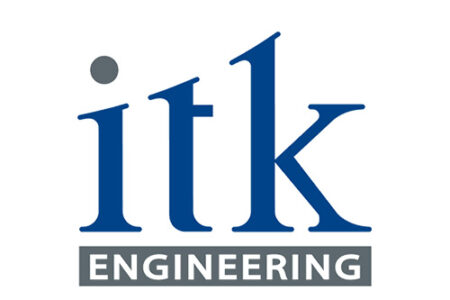 Software developers making systems intelligent.
A wholly owned subsidiary of Robert Bosch GmbH since 2017 but operating as a brand of their own with an R&D unit that is separate from Bosch, ITK Engineering provides the full range of software development services for embedded systems, data analytics, and artificial intelligence.

Combining these method-based skills with their deep insight into various sectors, they can make the most of synergetic effects to provide tailored solutions and fresh impetus to their customers. The ITK in ITK Engineering is shorthand for Ingenieurgesellschaft für technische Kybernetik, or engineering company for technical cybernetics.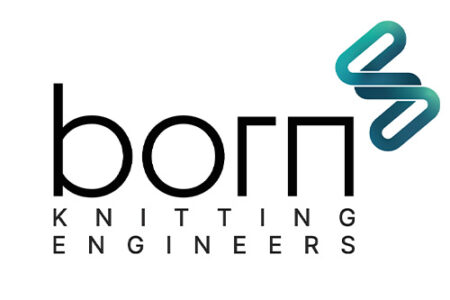 Born GmbH is a leading company in the field of smart textile development and production. Headquartered in Dingelstädt, Germany, and supported by its sister company, Smart Textiles Hub GmbH in Dresden, Born specializes in creating knitted garments with integrated sensors and intelligent functions for medical, sport, and lifestyle applications.
What sets Born GmbH apart is its unique capability, offering end-to-end services from concept creation to full scale production of smart textiles. With expertise in advanced knitting engineering and electronics development, the company can manufacture fully integrated solutions for its clients.

Equipped with 36 flat-bed knitting machines, a dedicated cut-and-sew department, and other modern facilities, Born handles high-volume production, but is also capable of supporting startups and companies that are in the early stage of development with smaller sample batches.
One of the key factors in Born's business strategy is a strong partnership established with European materials suppliers, enabling Born to incorporate sustainable and high-quality materials into the smart textile innovations.
Born's technological advancements have been embraced and utilized by clients in training experiments conducted aboard the International Space Station (ISS), affirming the company's pursuit of groundbreaking solutions in the field of smart textiles.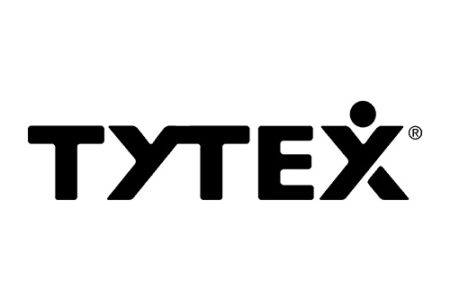 Specialists in customised medical textile solutions.
Tytex specialises in developing, manufacturing and selling textile solutions for special medical needs ranging from post-op care to compression garments and incontinence solutions.
Products developed by Tytex are designed to provide users with safe, easy-to-wear and discreet textile and garment solutions. Tytex delivers customised OEM (Original Equipment Manufacturer) and private label products to some of the largest medical brands on the market and also sell Tytex branded concepts via a global distributor network.

Tytex strives to be a market leader in the fixation and support of smart wearables, delivering textile solutions which are developed and manufactured to perfectly compliment for instance sensing fabrics and attachments or detachments of electronic devices and any other smart technology which needs a textile solution in order to be fixated on a body or object.
Woven or Printed Solutions
Browse suppliers of printed or woven fabrics.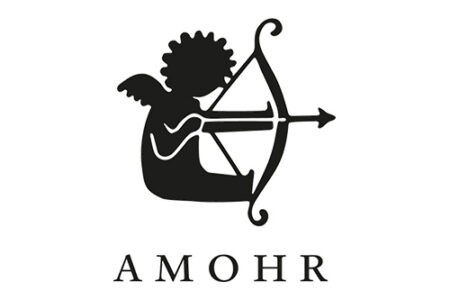 Specialist producers of technical narrow fabrics. Used for interconnecting devices.
Amohr has more than 100 years of experience in producing technical narrow fabrics. After sourcing yarns and wires Amohr proceeds to warp, weave, warp-knit and finish the technical narrow fabrics at their plants.
Amohr attaches great importance to long-term, close cooperation with their partners. They believe that trust is built by overcoming difficult situations together.

Their textile electrodes are mostly used for flat, areal contacting. They manufacture in large volume, elastic and non-elastic versions so that they can be cut to suit the application environment. They also offer textile electrodes with integrated hot-melt adhesive. These can be ironed onto any substrate.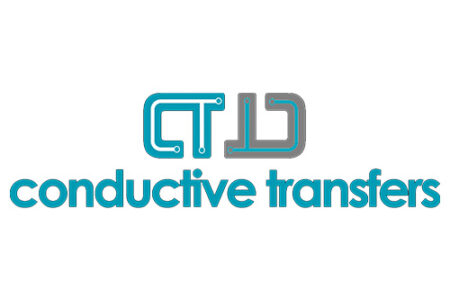 Innovators in manufacturing printed stretchable electronics.
Conductive Transfers is looking to change the way that the world thinks about printing. They have developed a revolutionary and patented process for manufacturing printed stretchable electronics and heaters.
The Smart Textile innovation interacts within the layers of printed ink to make the transfer itself be the sensor or heater avoiding the need for wires or miniature electronics.

The patented process results in circuits that are stretchable, washable, durable and effective. They have also developed heater transfers whereas the heat can be regulated between 15 to 130 degrees. They are ready to support companies in the Smart Textile industry.
Here you will find great information about Smart Textiles. The video are for non-profit educational purposes only. We include small bits of external material to add meaning to the content with true respect for fair use. We suggest you visit companies' website if you want to learn more about the products mentioned.
Smart Textiles Market Map
Here you can find a diagram of the current markets for smart textiles.
If you are looking for a 5-minute introduction to Smart Textiles this is the video for you.
Ambassadors
STA Ambassadors are organisations whose values and work we admire. We share a common vision to make electronics soft and textiles smart in a responsible way. Our Ambassadors are ready to assist you with matters outside the scope of our own business.
Lastest from our Blog
We let you know what is new in Smart Textiles and why it matters to you. The contributions are from STA staff or from our industry partners. Our goal is to provide high-quality information that you cannot find anywhere else.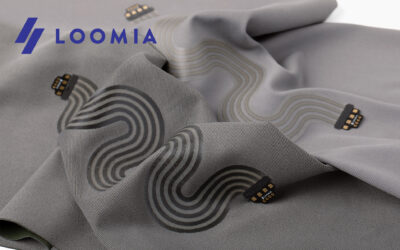 Loomia is fast-tracking smart textiles development by creating a platform of soft circuit technology, known as the Loomia Electronic Layer (LEL). Started in New York by Madison Maxey, Founder and...
read more