Over the last 10 years, there has been a steady increase in the adoption of wellness and health wearable products by consumers. This growth is believed to have been accelerated after the COVID-19 pandemic where consumers were ready to invest in wearables that can track their physical activity, improve their preventive health habits and to support elderly family remotely.
With an increase in the elderly population, the pandemic also sped up the adoption of wearables used by health professionals to monitor patients remotely and alleviate the strain on the healthcare sector.
Tonus is a startup dedicated to helping people stay healthy and fit for longer. They have developed a smart body suit integrated with IMU and stretch sensors that can track as well as accurately assess the quality or movement during strength and conditioning exercises.
Using biomechanical data from the suit, they have been developing machine learning (ML) algorithms to develop a scoring system to enable the user, a coach or even health care workers to assess movement. The initial trials were conducted at the Biomechanics Lab at University of Newcastle. This valuable insight from scoring movements can help coaches and health carers to decide if the user is progressing well with the current plan of exercises or if and how the plan needs to be adjusted.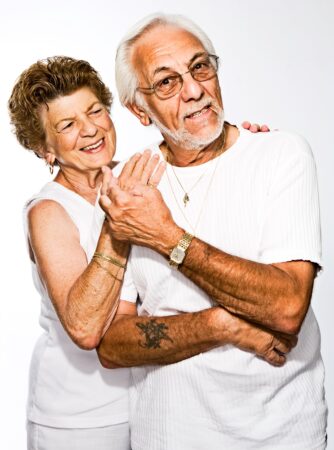 For the initial trials, Tonus had developed the smart leggings using litz wire cabling, connecting the various sensors to a central hub on the garment. For the next phase of development, they were keen to move away from the wires to a solution that will be easier to produce in larger volume. They wanted to ensure the solution was scalable and cost effective while manufacturing. Tonus also needed input into the design and possibilities of connectors to be used on the garment. Smart Textile Alliance was engaged on the project to support them with this next stage of development.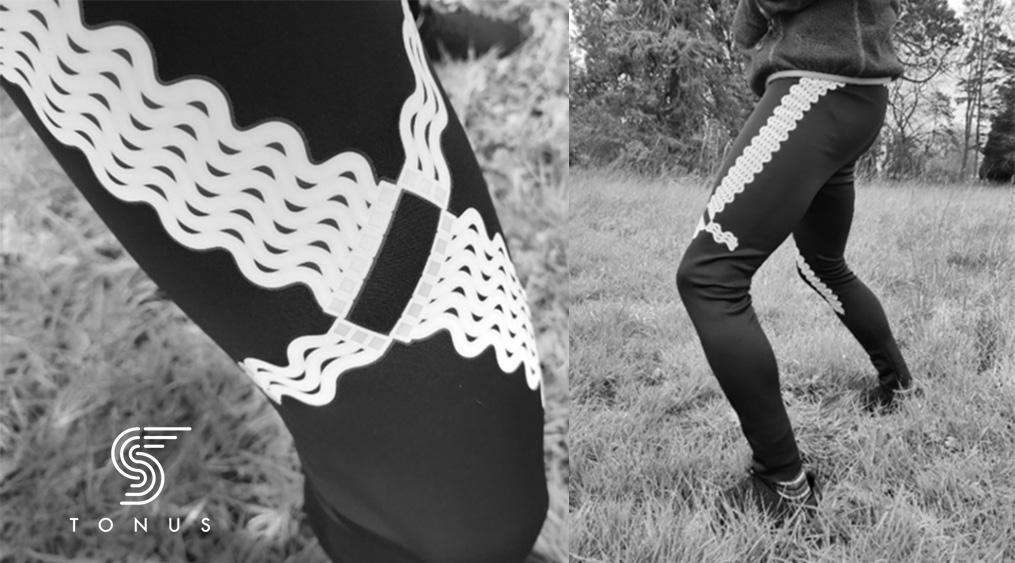 This was a very interesting project for STA to be driving, as it enabled us to bring together partners from our Supplier Directory and utilise our Ambassador's community to overcome the challenges that Tonus had highlighted. The input from a wide range of stakeholders helped the project explore the best technology solutions for the smart leggings. STA is also contributing towards the development of standards for connectors and this project gave us the opportunity to support Tonus as they explored various connector options.
As a member of STA Supplier Directory, we engaged UK company Conductive Transfers Ltd for their expertise in printed electronics for textiles. The printed samples enabled Tonus to do early tests to understand the feasibility of using printed technology for their product development. The results have given the Tonus team confidence to further explore printed electronics for the smart leggings and consider this as a potential technology that can enable them to go into production.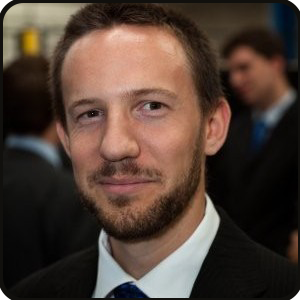 We have worked a number of times with STA, and as always it has been a pleasurable experience! Christian and Mili's extensive expertise has helped us better understand all the challenges, but also all the great potentials in the world of smart textiles. They have been great in managing tasks smoothly for quick turnaround of R&D projects, and provided us with important inputs for consideration in our ongoing tech roadmap.
Dimitris Xydas, Co-Founder at Tonus Tech – PhD CEng
Tonus has plans to conduct further trials at health and fitness centres around Europe later this year. They are also launching their software to be used by third parties to collect and analyse biomechanical data. This project was a collaboration between various parties within the STA community, highlighting the benefits of a network that deliver the needed expertise for developing smart textile wearable solutions.
More Information
You can find more information about Tonus at: https://www.tonus.tech/