Smart Textile Alliance had the opportunity to organise a virtual sit-down with Tony Chahine, a key player from within the Smart Textile industry. He is the founder and CEO of Myant, which is based in Ontario, Canada.
Entrepreneurial Background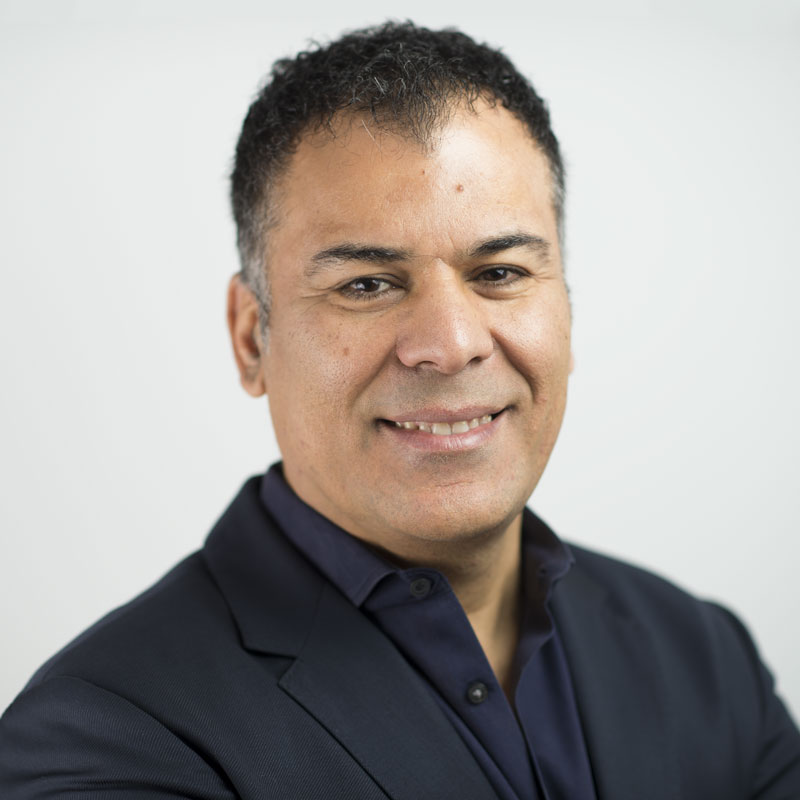 One thing that is clear to see about Tony is that he has always been very driven and innovative. He has previously run two other companies. The first, Battery Plus was a company that he set up in his twenties shortly after moving to Canada. The second was the textile company Cotton Ginny, where he restructured the business so that there was a larger emphasis on environmental sustainability, therefore modernising the business model.
Following unfortunate family circumstances Tony decided to revolutionise the way in which we look at healthcare by completely redefining the parameters of the 'Circle of Care' Previously only including the people nearest to the patient, the Circle of Care could now be extended to a number of healthcare professionals, approved third parties such as emergency services and insurance companies, as well as family members who live far away. Due to frustrations about not being able to develop products easily, Tony decided to bring both technology and textiles under one roof by founding Myant in 2010, developing textiles that could sense and react to the human body, tracking and monitoring vital signs. In 2017 the commercial brand of Myant, Skiin was founded with the aim of bringing wearable technology to market.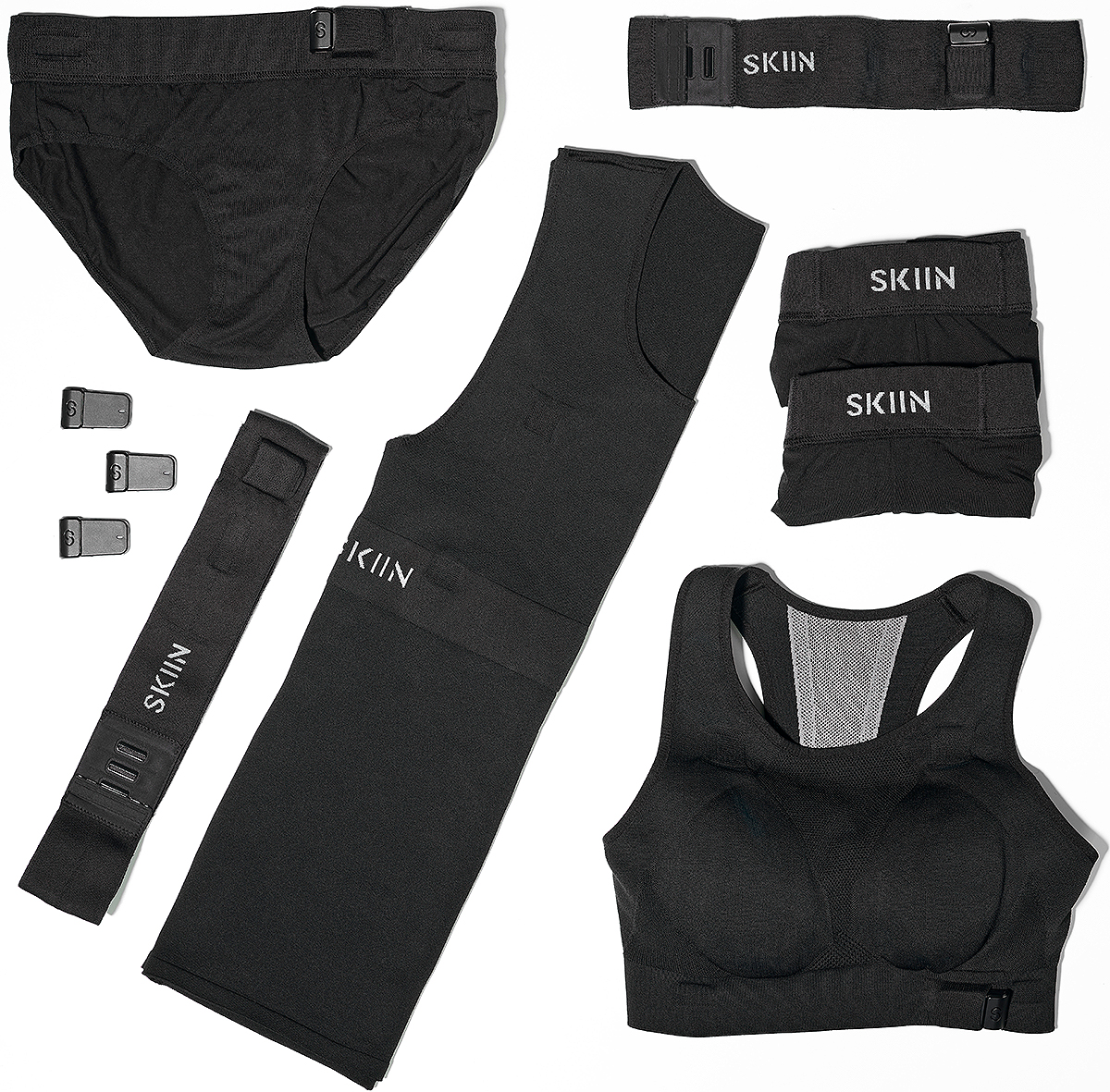 The Purpose of Skiin
Tony then set out to find passive healthcare monitoring solutions so that the Circle of Care could be more connected, even when large distances separate them. Tony's vision involved having a 'skin' of different wearable technologies that would help to create a more ambient and holistic approach to the wearer's health. Having an array of interoperable solutions that could be worn in different ways 24/7 would help to provide more data for medical purposes. The technology created by Skiin is different to other products as it was designed to be very usable for people of all ages and conditions. Most wearable technology tends to be fixed to a certain point on the body and is taken off at certain times during the day. Tony pointed out that with a watch that performs ECGs you will probably only ever get a maximum of 3-4 minutes of data per day.
In contrast, Skiin products aim to be constantly monitoring multiple vital indicators of the wearer's body at different positions and throughout the day. With an extensive range of different products that can be used in conjunction with each other, the dataset provided by the Skiin platform is far more complete than its competitors. Their vision for their products is more about preventative than reactive care: "An everyday interface watches like a guardian angel which constantly monitors your baseline and looks for any deviations which are then communicated to the Circle of Care." Tony went on to add "Close to 80% of strokes happen during sleep, so if you want to really prevent or at least be aware that you're about to have a stroke, passive ambience interface will look for those things." Having an array of different products that can be used in different ways helps to provide a more complete picture for the person's Circle of Care and can warn of any impending problems. Medical professionals have access to a more holistic set of continuous data that can help to prevent avoidable health problems and can give family members who do not live close by greater peace of mind that they can monitor their loved ones.
Future Development
Like others in the field, getting to this stage has been a large challenge for Tony and Myant. Tony's drive and experience has been key to their success. Tony pointed out a problem that has been experienced by so many from within the industry, "many ideas that existed 10 years ago in my opinion could have continued if there was a process and standard framework for these inventors to make it happen." Capital means or lack thereof means that without a pre-established framework in place startups struggle to go the distance. Myant's mission is to build this infrastructure so that other "inventors" can innovate in smart textiles. It benefits all of us.
Despite the challenges that all companies have faced Myant and Skiin continue to grow. Indeed, over the last year the government of Ontario has recognized the potential of textile computing to address future public health threats like COVID-19. Partnering with Algoma University and the Sault Area Hospital, Myant will be conducting a broad Skiin trial involving around 2,500 participants. By continuing to bring more products under one roof and increasing the way in which Skiin's data can be used, meaning that medical professionals will be able to make better informed decisions and families will continue to feel more connected with their loved ones. Moving away from single standalone products to an ecosystem of different garments and devices that can be worn interchangeably represents an exciting and innovative new chapter in the healthcare sector.
More About Myant
Information taken from https://myant.ca/about-us/
Based in Toronto, Ontario, Canada
100+ engineers (hardware, software, mechanical, materials, and signal processing), researchers, data scientists, designers (industrial and fashion), knitting technicians, and other experts across disciplines
70+ patents
80,000 sq. ft manufacturing facility
ISO 9001:2015 Certified